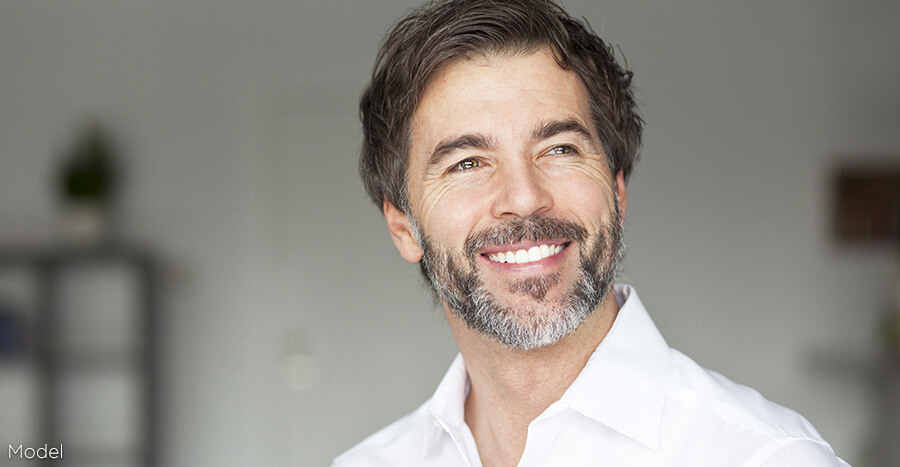 Have you become self-conscious of how excessive fat has affected your pubic region? More and more, men are looking to reduce their pubic region from excess fat deposits. Through pubic pad reduction surgery, Dr. Solomon can not only create a slimmer-looking contour but enhance comfortability when wearing certain clothes.
Mark P. Solomon MD is a board certified plastic surgeon with advanced expertise in pubic fat removal surgery. Dr. Solomon leads his amazing team in giving all of our patients an unforgettable, fulfilling experience with results they can truly smile about. Contact us today to schedule your consultation and find out if this procedure may be right for you.
Why consider pubic pad reduction?
One of the most common reasons men consider this procedure is that an enlarged mons area can make the penis appear smaller than it actually is. In turn, this can lead to compromises in self-confidence and may even lead to avoiding sexual intercourse with your partner.
What causes an enlarged pubic pad?
Some of the most common contributors toward a larger mons area are:
A significant weight gain
Genetic disposition
Past abdominoplasty that may have condensed the abdomen, which in contrast makes the pubic area appear larger
What can I expect during pubic pad reduction?
Liposuction can be performed on the mons area to extract some of the excess fat and create a slimmer appeal. This renowned procedure utilizes a specialized cannula through a small incision in the designated area to gently suction out fatty tissue. Results are immediately noticeable, however, to maintain them, it's highly advised to continue maintaining a healthy diet and leading a healthy lifestyle. For those who may have loose skin due to the natural aging process or a previous body contouring procedure, Dr. Solomon can discuss your options with you in greater detail during your consultation.

Who is an ideal candidate for pubic pad reduction?
Any man who has become self-conscious of how an enlarged pubic area is affecting the size of their genitalia may consider this advanced procedure. During your consultation, Dr. Solomon will discuss with you your medical history in order to properly determine your candidacy.
Are you interested in learning more about pubic pad reduction? Contact us today to schedule your consultation. We look forward to hearing from you!
Breast Augmentation
by Dr. Heather
Apr 5,2021
Hello! Ok, let me start by saying that Dr. Solomon is THE BEST. The reason I stand behind 5 stars is simple. I received a breast Augmentation 17 years ago and everything went beyond well. Not only did my breast look fabulous they still look fabulous after 17 years. I just left his offices for my 2nd check up in the past 17 years and they look and feel like they did when they were new. Not only did the check up cost ZERO dollars the but the cander and expertise are priceless. Look no further. Dr. Solomon is extremely honest and won't do anything that won't be perfect. Thanks DOC you Rock!
Category: reviews
Powered by Crystal Clear Digital Marketing Reviews