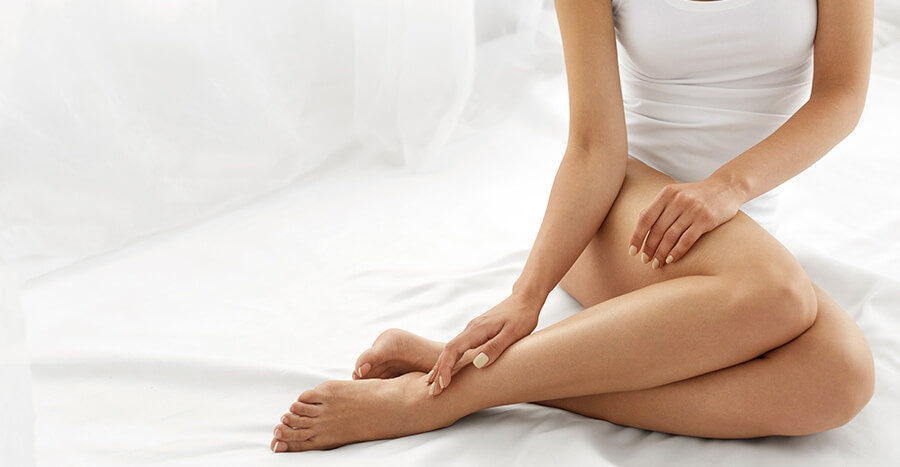 LASER HAIR REMOVAL
For men and women alike, having excess hair on the skin can be embarrassing. To add insult to injury, many methods of hair removal are painful and need to be repeated over and over again. Until the advent of lasers, hair removal methods included the following:
Shaving
Waxing
Plucking
Bleaching
In Philadelphia, laser hair removal has become much safer, faster and more effective. Imagine having smooth, hair-free skin without the pain of waxing (ouch!) or tedious shaving! Using the latest laser technology, Dr. Solomon can achieve effective, long lasting results for both male and female patients.
Dr. Solomon was among the first (if not the first in the country) to perform cosmetic laser treatments. He uses three different devices, depending on hair color and skin type – the procedure can be customized to meet the aesthetic needs of each patient. This is key, because results are directly dependent on the knowledge and skill of the surgeon – and Dr. Solomon has been doing laser treatments for a very long time. You could say he's a laser pioneer!
Dr. Solomon's hair removal patients will experience virtually no downtime; the office procedure is virtually painless and requires a series of treatments for optimal results.
LASER FACIAL RESURFACING
Oftentimes, sun damage and the signs of aging can leave a person's face looking older and less attractive. Laser facial resurfacing can be used to minimize the appearance of fine lines and wrinkles, especially around the mouth and the eyes. It can also be very effective in treating problems with uneven skin tone.
In laser resurfacing, also commonly known as a 'laser peel,' Dr. Solomon uses a fractional CO2 laser for advanced resurfacing benefits with less downtime than conventional laser methods. This laser resurfaces the skin from within by encouraging new healthy skin growth beneath the surface.
During laser facial resurfacing, the outer layers of the damaged skin are removed and new cells form during healing. In the process, the facial skin appears smoother, tighter and more youthful. For patients with extensive wrinkling and other imperfections, Dr. Solomon may do the laser facial resurfacing in multiple stages.
After the procedure, Dr. Solomon may cover the patient's skin with antibiotic creams or ointments. The procedure takes up to an hour and is most often performed under local anesthesia with sedation. Dr. Solomon recommends a two week recovery time, with some light residual redness and swelling possible for several months.
FIND OUT MORE
For a customized consultation for any of the above procedures, Dr. Solomon encourages you to request a consultation online or call his Philadelphia office at 610-667-7070. Dr. Solomon offers package discounts when you combine this, or any of his skin rejuvenation procedures, with a plastic surgery procedure.
Breast Augmentation
by Dr. Heather
Apr 5,2021
Hello! Ok, let me start by saying that Dr. Solomon is THE BEST. The reason I stand behind 5 stars is simple. I received a breast Augmentation 17 years ago and everything went beyond well. Not only did my breast look fabulous they still look fabulous after 17 years. I just left his offices for my 2nd check up in the past 17 years and they look and feel like they did when they were new. Not only did the check up cost ZERO dollars the but the cander and expertise are priceless. Look no further. Dr. Solomon is extremely honest and won't do anything that won't be perfect. Thanks DOC you Rock!
Category: reviews
Powered by Crystal Clear Digital Marketing Reviews