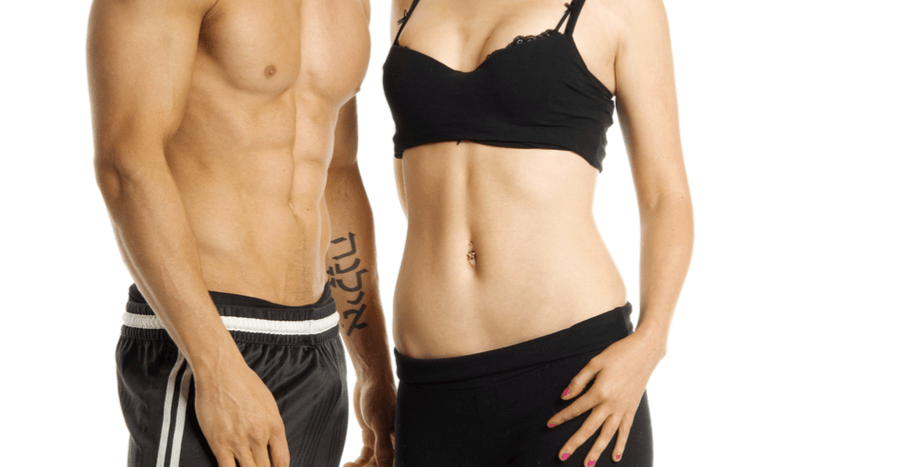 A firm, smooth stomach is something that many men and women strive for. However, it can be difficult for some to attain this through diet and exercise alone, especially as the body's metabolism slows, which is a normal part of the aging process. Other factors that affect the abdominal fat and skin include genetics and pregnancy. An abdominoplasty restores a slimmer, more toned contour to the abdomen, resulting in a more youthful look. Dr. Mark Solomon understands how important it is to you to look your best, so call his office today to schedule a consultation and learn more about this exciting procedure.
What Is An Abdominoplasty?
An abdominoplasty, also called a tummy tuck, is a surgical procedure that involves removing excess fat and skin from the abdominal area. A tummy tuck not only removes the causes of a protruding abdomen, but it can also restore abdominal muscles that have become weakened. Although being overweight can cause the abdomen to protrude or abdominal skin to sag, many people who opt for an abdominoplasty are within normal weight parameters. There are several causes of a protruding abdomen:
Pregnancy
Obesity or weight fluctuations
Genetics
Previous surgery
Aging
An abdominoplasty involves the client receiving intravenous anesthesia or general sedation prior to the doctor beginning the procedure. The type of incision made is affected by what you would like to accomplish through this procedure.
Am I A Good Candidate For An Abdominoplasty?
A tummy tuck can help men and women restore an abdominal contour that has lost its shape and firmness due to factors like weight fluctuation, age, and others. Although this procedure can drastically change the appearance of the abdomen, the best candidates are those that have attempted to diet and exercise, and whose weight is in or close to the normal range for their height. A tummy tuck is permanent, but it can be adversely affected by weight loss, pregnancy, or anything else causing a fluctuation in weight.
In general, men and women considering any surgical procedure should be healthy, be a non-smoker, and have realistic expectations about their results after the procedure.
Contact Us Today
Would you like to learn more about the abdominoplasty process and how you could benefit from this amazing procedure? Contact us today to schedule your consultation! We look forward to hearing from you!