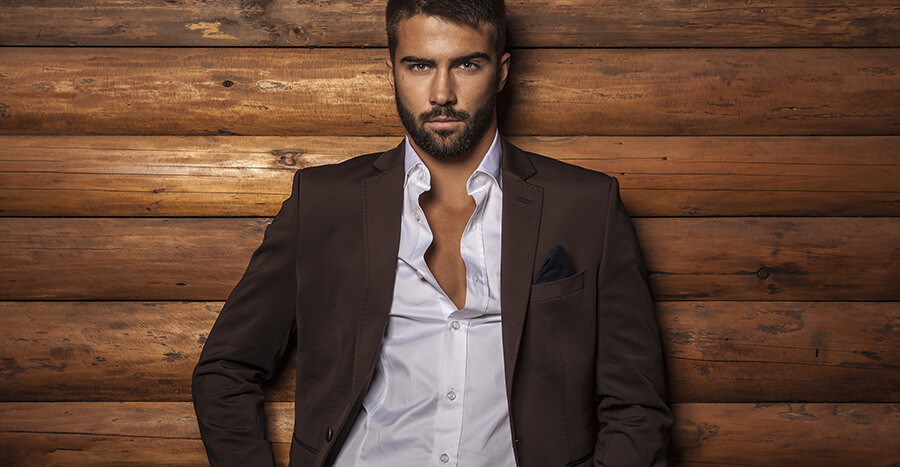 ENHANCE YOUR CONFIDENCE
Surgical Procedures & Treatments for a Variety of Penile Conditions
There are several other conditions that Dr. Solomon is able to treat. Peyronie's disease is a condition in which scar of the shaft of the penis prevents it from being straight during erections. Patients who fail medical management of this condition may be candidates for surgery that includes removal of the scar and placement of graft material. Other men have had surgery for Peyronie's disease that leaves them with a shortened penis. Dr. Solomon has experience correcting these problems as well.
Many men have issues with circumcision that was performed either incompletely or incorrectly. Dr. Solomon can correct these problems with surgery. He has also seen patients who have had repeat circumcision that has created a buried penis. Correction of these issues is complex and requires judgment and surgical techniques that Dr. Solomon has perfected over decades of male enhancement surgery.
SCROTAL WEB SURGERY / ENLARGED SCROTUM REDUCTION
Some men have a web of skin from their scrotum to the penis shaft that gives a "turkey neck" appearance. This web may interfere with intercourse. Other men dislike the appearance of their scrotum because it's enlarged or too long. Dr. Solomon has devised several surgical methods to correct these problems. Satisfaction with these procedures is high and they can be combined with other penis enlargement procedures if desired.
A buried penis is one that is difficult to see due to its length combined with excess tissue in the pubic area. There are several reasons for this to occur, including birth defects, weight issues or changes after significant weight loss. Surgical treatment may require fat removal, skin removal, stabilization of the shaft skin, or a combination of these procedures. Many men come to Dr. Solomon with these issues asking for a penis length operation or circumcision, either primary or revision. Performing a length procedure or circumcision procedure in a man with this problem will only make it worse. Dr. Solomon has the expertise to determine what procedure is right for you.
Some men will have excess fat in the pubic area. Treatment of this area by liposuction, with skin removal if needed, will enhance the result of any other penis enlargement procedure. Because he is a plastic surgeon, Dr. Solomon has the skill to determine if one of these procedures (such as pubic pad reduction) is for you, along with the skill to perform these body contour procedures.

CIRCUMCISION
Circumcision is a commonly performed procedure. In fact, it is usually performed in infancy. However, there are several reasons those men who were not circumcised, as infants will request circumcision as adults. The most common reason is in men who cannot retract their foreskin to have intercourse. These men have a tight foreskin that causes pain when it is retracted, or when they get an erection. Circumcision is required for them to have sex. Another reason for circumcision is hygiene. It is easier to keep the glans of the penis clean and free of build-up of unpleasant materials when the foreskin is removed.
An argument against circumcision is that loss of foreskin may reduce the pleasure of sexual intercourse. However, adults who have been circumcised do not report this when asked.
Men who want penis girth surgery may require circumcision, depending upon their anatomy. Dr. Solomon can determine this at the time of a physical examination.
REVISION CIRCUMCISION (Painless Revision Operation)
Some men who have circumcision have an inadequate removal of foreskin that makes their appearance unusual. This is one reason for revision surgery. Other men have circumcision that is complicated by infection, scarring, or poor result. Revision circumcision can provide improvement in appearance for these men.
Circumcision surgery can be performed as an isolated procedure, or in combination with other surgery of the penis and body. It is performed as an outpatient procedure. The operation is painless and pain control after surgery is managed with medication, ice and elevation.
To learn more about circumcision, please call us at any of our offices.
Many men undergo weight loss surgery, or lose weight with diet and exercise. A significant number of these men will have a condition known as a "buried penis." This occurs when the pubic skin and fat slide down on the penis. This causes the skin of the shaft of the penis to slide, hiding the head of the penis. This condition can be very upsetting for men. Fortunately, there are surgical options to help.
Often, these men will think that they need a revision circumcision. This will actually make the condition worse, allowing the skin of the shaft to continue to slide onto the head of the penis. In addition, some of these men have an abdominoplasty (tummy tuck) without attention to the pubic area. Again, this will make the situation worse, by pulling the penis up and into the pubic fat pad. So men who have had weight loss need surgery that will enhance, not reduce, the appearance of their penis. Dr. Solomon has years of experience caring for men with these problems.
Ideally, patients who have lost weight and not had surgery can choose between pubic surgery or abdominal surgery that includes treatment of the pubic area and penis. Dr. Solomon will discuss all of your options and create a plan that works for you. The amount of scarring is related to the extent of the surgery you choose.
Pubic surgery can be combined with release of the ligaments to enhance length if you desire. It can also be combined with scrotal surgery or girth surgery, for those patients who desire it.
CONTACT US TO BOOK A CONSULTATION WITH OUR SURGEON (Philadelphia & Beverly Hills Offices)
The well-being and overall health of each patient is Dr. Mark P. Solomon's main goal. If you are interested in learning more about male enhancement procedures, request a consultation online, or call us at 610-667-7070 to schedule your consultation at any of our clinics near you:
– Beverly Hills, Los Angeles, California (CA)
– Bala, Cynwyd, Philadelphia (PA)
Breast Augmentation
by Dr. Heather
Apr 5,2021
Hello! Ok, let me start by saying that Dr. Solomon is THE BEST. The reason I stand behind 5 stars is simple. I received a breast Augmentation 17 years ago and everything went beyond well. Not only did my breast look fabulous they still look fabulous after 17 years. I just left his offices for my 2nd check up in the past 17 years and they look and feel like they did when they were new. Not only did the check up cost ZERO dollars the but the cander and expertise are priceless. Look no further. Dr. Solomon is extremely honest and won't do anything that won't be perfect. Thanks DOC you Rock!
Category: reviews
Powered by Crystal Clear Digital Marketing Reviews