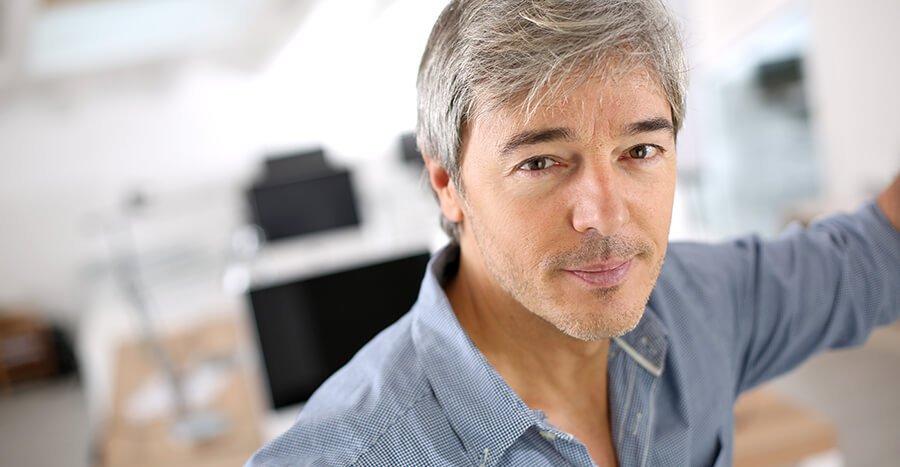 Facial rejuvenation surgery is used to make your face look fresher, smoother, and less tired. There are a number of Philadelphia facial plastic surgery procedures such as neck lift and brow lift that can contribute to an improved appearance. Both men and women are candidates for this type of surgery. These are patients whose faces have extra skin around their neck and eyebrows. Patients with heavy eyelids may need a brow lift instead of, or in addition to, eyelid surgery. Brow lift surgery will lift the eyebrows and remove the frown creases from between the eyes. This gives the face a more youthful appearance.
THE PROCEDURES
Facial rejuvenation surgery can consist of a number of different operations, which can be performed separately or at the same time. A browlift is an operation in which the skin and supporting structures of the brows and forehead are tightened and rewrapped over the upper facial skeleton. In the past, this operation required a long incision over the top of the head. But now, using endoscopic techniques, this operation is most commonly performed using small incisions, which are easily covered by hair.
Neck lift plastic surgery is often combined with a face lift in Philadelphia. By itself, it can revise loose skin and minimize the appearance of "banding" on the neck. Both neck lift and brow lift can be combined with a program of skin care and laser treatments to optimize the result.
RISKS & RECOVERY
Pain after this type of surgery is controlled with pain pills. All patients have considerable swelling following a neck or brow lift. This swelling usually lasts for several weeks and may persist somewhat longer in some patients. You should expect some numbness in the surgical areas for some time after this type of surgery.
Remember that there is some risk of complications with all surgical procedures. There is a small risk of nerve injury, which could interfere with facial muscle motion. And as with all other surgery, there is a small risk of bleeding and infection. Either of these complications could require additional surgery for their management.
PHILADELPHIA FACIAL PLASTIC SURGERY DEVELOPMENTS
After facial rejuvenation surgery, your face will appear more sculpted with a clean neckline, a smoother forehead and repositioned brows. More and more patients are choosing to enhance their results with laser treatments or procedures to alter the facial skeleton, including implants and bone surgery. In addition, liposuction can be used to enhance facial contours with minimal downtime. All of these treatments and procedures can enhance the results of facial rejuvenation.
FIND OUT MORE
Are you ready to find out more about Philadelphia facial plastic surgery procedures? Request a consultation online with board-certified plastic surgeon Mark P. Solomon, MD, FACS, or call his Philadelphia office at 610-667-7070.
Breast Augmentation
by Dr. Heather
Apr 5,2021
Hello! Ok, let me start by saying that Dr. Solomon is THE BEST. The reason I stand behind 5 stars is simple. I received a breast Augmentation 17 years ago and everything went beyond well. Not only did my breast look fabulous they still look fabulous after 17 years. I just left his offices for my 2nd check up in the past 17 years and they look and feel like they did when they were new. Not only did the check up cost ZERO dollars the but the cander and expertise are priceless. Look no further. Dr. Solomon is extremely honest and won't do anything that won't be perfect. Thanks DOC you Rock!
Category: reviews
Powered by Crystal Clear Digital Marketing Reviews