PHILADELPHIA PLASTIC SURGEON DR. MARK SOLOMON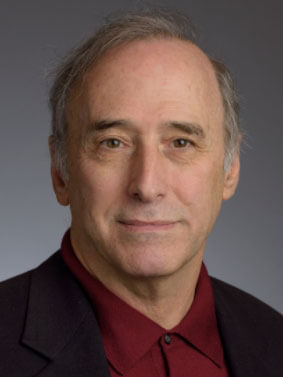 Mark Solomon attended the Franklin & Marshall College prior to entering medical school at New York University School of Medicine in New York City, where he earned his medical degree. He then completed his general surgery residency at Thomas Jefferson University Hospital and the Hospital of the University of Pennsylvania. Dr Solomon then completed his plastic surgery fellowship at the Hospital of the University of Pennsylvania. He then did further plastic surgery fellowship training at Hopital Necker Enfants Malades in Paris, France. He has been in practice in the Philadelphia area for over 20 years.
Dr. Solomon is a plastic surgeon who treats patients at Pennsylvania Hospital in Philadelphia, the oldest hospital in America which was started by Ben Franklin in 1752. It is part of the University of Pennsylvania health care system as well. He is certified by the American Board of Plastic Surgery and is a member of the American Society of Plastic Surgeons, the American Society for Aesthetic Plastic Surgery, and Cedars-Sinai Medical Center. He is the author of the groundbreaking textbook on male aesthetic surgery and has published numerous medical articles in prominent surgery publications. He has been featured in several national magazine articles for women and men, along with television and radio shows.
Dr. Solomon was one of the first plastic surgeons in his field to offer hair laser removal treatments, endoscopic brow lifts, breast reduction using liposuction, penis enlargement surgery, labia reduction and Tissel Fibrin glue for face lifts and body contouring. He provides innovative techniques, a rare uniqueness and individual attention to each patient.
To meet with Dr Solomon plastic surgeon and learn more about your cosmetic surgery options, please request a consultation online or call his office near Philadelphia at 610-667-7070.
---
Send Your Love To The Rescue!
Dr. Solomon provides care to children at Shriners Hospital for Children in Philadelphia each week. He treats patients from throughout the United States and all around the world. Shriners Hospital provides care to these children with burn injuries, other traumatic defects, birth defects, orthopedic issues, spinal injuries, and scoliosis without regard to their ability to pay. Care is provided that includes surgery, rehabilitation and all of the devices that are needed for recovery.
He supports Shriners Hospital for Children and asks that his patients help him in any way that they can by clicking the link below.
Thank you for supporting this amazing institution!
---





---
CURRICULUM VITAE
MARK P. SOLOMON, M.D. F.A.C.S.
191 Presidential Boulevard, LN24 Bala Cynwyd, PA 19004
Telephone: 610.667.7070 Facsimile: 610.664.6664
Education:
Undergraduate A.B. with Honors, Franklin & Marshall College, Lancaster, Pennsylvania 1970-1974
Graduate M.D. New York University School of Medicine, New York, New York 1974-1978
Postgraduate Training and Fellowship Appointments 1978-79 Intern in Surgery, Hospital of the University of Pennsylvania 1979-81 Resident in Surgery, Hospital of the University of Pennsylvania 1981-82 Resident in Surgery, Thomas Jefferson University Hospital 1982-83 Chief Resident in Surgery, Thomas Jefferson University Hospital 1983-84 Resident in Plastic Surgery, Hospital of the University of Pennsylvania 1984-85 Chief Resident in Plastic Surgery, Hospital of the University of PA 1987 Craniofacial Fellow, Hopital Necker Enfants Malades, Paris, France
Academic Appointments (to present unless noted): 1978-81 Assistant Instructor in Surgery University of Pennsylvania 1983-85 Instructor in Surgery, University of Pennsylvania School of Medicine 1986-88 Clinical Assistant Professor of Surgery University of Pennsylvania School of Medicine 1988-94 Clinical Assistant Professor of Surgery Hahnemann University School of Medicine 1990-96 Associate Professor of Surgery Medical College of Pennsylvania Chief, Division of Plastic Surgery 1994-96 Associate Professor of Surgery Medical College of Pennsylvania & Hahnemann University 1996-98 Clinical Associate Professor of Surgery, MCP Hahnemann College of Medicine, Allegheny University of the Health Sciences 1999-2002 Clinical Associate Professor of Surgery, MCP-Hahnemann School of Medicine 2002-2011 Clinical Associate Professor of Surgery, Drexel University College of Medicine 2011 Adjunct Clinical Associate Professor of Surgery, Drexel University College of Medicine
Hospital Affiliations & Appointments (to present unless noted): 1985-1996 Attending Surgeon Graduate Hospital 1985-1998 Attending Surgeon Germantown Hospital 1986 Courtesy Staff Paoli Memorial Hospital 1988-1999 Attending Surgeon Hahnemann University Hospital 1990-1997 Attending Surgeon Presbyterian Medical Center 1990-1992 Chief, Division of Plastic Surgery Medical College of Pennsylvania Hospital 1990-2002 Attending Surgeon, Medical College of Pennsylvania Hospital 1990-2005 Attending Surgeon-Abington Surgicenter 1991-2003 Attending Surgeon Elkins Park Hospital 1992-1996 Co Chief, Division of Plastic Surgery Medical College of Pennsylvania & Hahnemann University 1994-1996 Associate in Surgery St. Christopher's Hospital for Children 1996-1998 Courtesy Staff Graduate Hospital 1995-1996 Chief, Division of Plastic Surgery Medical College of Pennsylvania Hospital 1995-1996 Chief, Division of Plastic Surgery Hahnemann University Hospital 2002 Attending Surgeon – Doylestown Surgicenter 2002-2007 Attending Physician – Warminster Hospital 2004-2011 Attending Physician – Abington Memorial Hospital 2011 Attending Physician – Pennsylvania Hospital
Licensure & Certification: Pennsylvania, 1979 #MD023066E New York, 1985 #161960 National Board of Medical Examiners, 1979 Certificate #19381 American Board of Surgery, 1985 Certificate #30847 American Board of Surgery, 1994 Recertified Certificate #30847 American Board of Plastic Surgery, 1986 Certificate #3357
Memberships in Professional Societies (to present unless noted): Member, American Society of Plastic Surgeons, 1987 Fellow, American College of Surgeons, 1988 American Medical Association, 1987-1994 Philadelphia County Medical Society, 1985-1994 Pennsylvania Medical Society, 1985-1994 New York Academy of Sciences, 1986-1990 Member, Robert H. Ivy Society, 1987 Founding Member, Philadelphia Society of Plastic Surgeons, 1989 Member, Northeastern Society of Plastic Surgeons, 1990 Member, American Cleft Palate Craniofacial Association, 1991 Fellow, American Society for Lasers in Medicine and Surgery, 1999 Member, American Society for Aesthetic Plastic Surgery, 2000
Service: 1987 Library Committee, The Graduate Hospital 1989 Coordinator of Plastic and Reconstructive Surgery The Graduate Hospital, Philadelphia, Pennsylvania 1989 Executive Committee, Department of Surgery The Graduate Hospital, Philadelphia, Pennsylvania 1989-1991 Trauma Committee, Hahnemann University Hospital 1991-1993 Operating Room Advisory Committee Medical College Hospitals, Main Clinical Campus 1992-1994 Faculty Bylaws Committee Medical College Hospitals, Main Clinical Campus 1992-1996 Wound Care Committee, Co Chairman Medical College Hospitals, Main Clinical Campus 1994 Trauma Committee Medical College Hospitals, Main Clinical Campus 1994-1996 Hospital Services Committee Medical College Hospitals, Main Clinical Campus 1994-1996 Operating Room Advisory Committee, Medical College Hospitals, Main Clinical Campus
Extra Institutional: 1989-1993 In Service Committee Plastic Surgery Educational Foundation 1990-2003 Marketing Committee American Society of Plastic & Reconstructive Surgeons/PSEF 1990-1998 Quality Assurance Committee Family Health Plan 1991-2000 Socioeconomic Committee Robert H. Ivy Society 1992-1994 Bylaws Committee Northeastern Society of Plastic Surgeons 1993-1994 Editor, Plastic Surgery Today 1995-2001 Practice Development, American Society of Plastic Surgeons 1996 Program Committee, Robert H. Ivy Society 1996-1998 Government Relations Committee, American Society of Plastic and Reconstructive Surgeons 1996-2003 Public Education Committee, American Society of Plastic and Reconstructive Surgeons 1996-2000 Development Committee, The Meadowbrook School 1997 Breast Implant Task Force, Robert H. Ivy Society 1997-1998 Nominating Committee Robert H. Ivy Society 1997-2000 Chairman, Marketing Committee, American Society of Plastic Surgeons 1997-2000 Health Systems Programs Committee, American Society of Plastic Surgeons 1997-2000 PSEC Committee, American Society of Plastic Surgeons 1998-2000 Workgroup of Public Education Committee, American Society of Plastic Surgeons/PSEF 1998-1999 Publications Committee, American Society of Plastic Surgeons 1998-2001 Chairman, ASPS/ASAPS Patient Education Review Committee 1998-2001 Board of Directors, The Meadowbrook School 2000-2001 Chairman, Committee Chairs, American Society of Plastic Surgeons 2000-2002 Risk Management Committee, American Society of Plastic Surgeons 2000-2005 Emerging Trends Task Force, American Society of Aesthetic Plastic Surgeons 2001-2002 Professional Liability Insurance Committee, American Society of Plastic Surgeons 2001 Chairman, Committee Chairs, PSEF 2001 Chairman, Plastic Surgery Magazine Sub-Committee, American Society of Plastic Surgeons/PSEF 2001 Chairman, ASPS/ASAPS Patient Education Review Sub-Committee 2001 Chairman, Task Force on Recognition, American Society of Plastic Surgeons 2001 Public Education Committee, American Society of Aesthetic Plastic Surgeons 2002 Public Education Committee, American Society of Plastic Surgeons 2002-2004 Bylaws Committee, American Society of Plastic Surgeons 2002 Member, Board of Directors, Robert H. Ivy Society 2003 Regulatory Evaluation Committee, American Society of Plastic Surgeons 2004 Exhibits Committee, American Society of Plastic Surgeons
Courses Taught: February 1994 "Practical Applications of Basic Wound Healing Research" Course Co-Director PSEF Endorsed Medical College of Pennsylvania Sponsored Orlando, Florida
November 1996 "How to Create a Wound Care Team" – PSEF Annual Meeting, Dallas, Texas
March 1998 "Erbium & Krypton Lasers For Aesthetic Surgery" Iselin, New Jersey
1995 Instructor-Plastic Surgery Review Course, Osler Institute, Cherry Hill, New Jersey
1997 Instructor-Plastic Surgery Review Course, Osler Institute, Chicago, Illinois
1998 Instructor-Plastic Surgery Review Course, Osler Institute, Houston, Texas
1999 Instructor-Plastic Surgery Review Course, Osler Institute, Chicago, Illinois
---
Grants Received: Title Rigid Fixation for Sternal Osteotomies Agency Leibinger Corporation Amount $4,000 Period 1994
Title Efficacy of MSI 78 – The Healing of Diabetic Ulcers Agency Magainin Corporation Amount $25,000 Period 1994
---
Grants Submitted: Title with Dr. George Tuszynski – Thrombospondin in Breast Cancer Invasion and Angiogenesis Agency NIH Amount $1,365,189 Period 5/1/95 to 4/30/99
Title CSVTCG Specific Thrombospondin Receptor in Breast Cancer Agency NIH Amount $1,507,064 Period 7/1/95 to 6/30/00
Title Mechanisms of Action of Thrombospondin Cell Surface Receptors during Metastasis Agency European Frontiers Formation Amount $929,673 Period 7/1/95 to 6/30/98
Title The Role of Thrombospondin and its CSVTCG Domain in Wound Healing Agency Allegheny Singer Research Institute Amount $200,000 Period 1/1/95 to 12/31/96
Click here to review Dr. Solomon's Bibliography and Publications