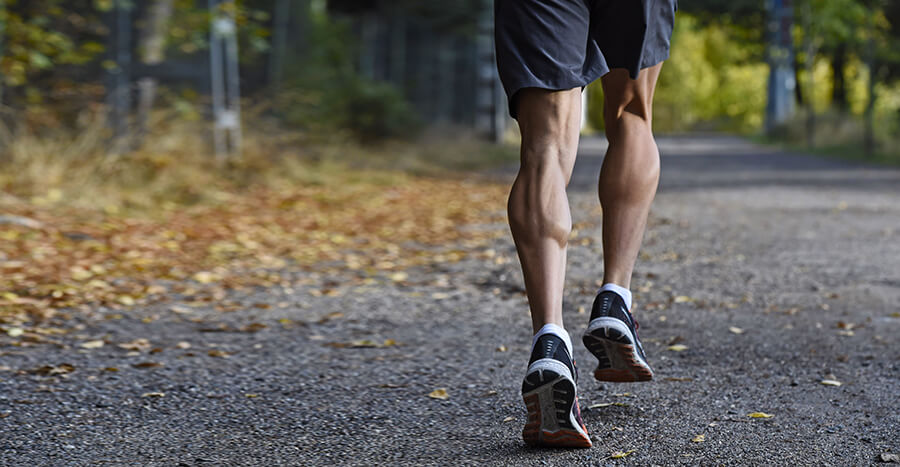 Dr. Mark P. Solomon is a highly experienced plasltic surgeon who has been practicing the art and science of plastic surgery for more than 25 years. His goal has, and continues to be, to help patients achieve optimal health and confidence. For individuals who are dissatisfied with the appearance of their calf muscles, or are frustrated by inability to properly develop their calf muscles with exercise, calf augmentation surgery is a reliable solution for achieving a shapelier calf muscle.
What is a Calf Augmentation?
Calf augmentation is a personalized procedure that is designed to effectively help patients achieve the aesthetic appearance of their lower leg. This innovative solution safely and effectively delivers a customized implant beneath the skin in the calf region. This creates enhanced definition and fullness for those who struggle with developing muscle mass in their lower legs despite exercise. Following a thorough consultation, a specified size and shape of silicone implant is chosen to best meet your needs and aesthetic goals for the optimal results.
Treatment Technique
To begin the process, legs must first be measured in order to identify the appropriate implant dimensions. During the actual procedure, an incision is gently made in the crease behind your knee. A pocket is carefully created between the skin and your calf muscles. This pocket is sized based on the predetermined, specific implant dimensions. The silicone implant is then gently inserted into the pocket while the surrounding area is then shaped for a natural and more defined look. The incisions are then gently closed using stitches that dissolve over time. Procedure Details
Calf Augmentation procedures are performed under general anesthesia for optimal patient comfort. The duration of the procedure typically lasts about 1 hour per leg. Following surgery, there is a short recovery time. Your legs should remain elevated when lying or sitting to reduce swelling. A specialized at-home stretching regimen is advised to ensure the best healing process possible, and help your legs adjust to your new calves. Following recovery, your newly shaped calves can be visible for enhanced appearance and definition.
Contact Us
If you are unhappy with the appearance, or inability, to achieve the calf shape and size you desire, reach out to Dr. Mark P. Solomon to learn more about what Calf Augmentation can do for you. Contact us today and schedule your consultation toward a new, contoured you!
Breast Augmentation
by Dr. Heather
Apr 5,2021
Hello! Ok, let me start by saying that Dr. Solomon is THE BEST. The reason I stand behind 5 stars is simple. I received a breast Augmentation 17 years ago and everything went beyond well. Not only did my breast look fabulous they still look fabulous after 17 years. I just left his offices for my 2nd check up in the past 17 years and they look and feel like they did when they were new. Not only did the check up cost ZERO dollars the but the cander and expertise are priceless. Look no further. Dr. Solomon is extremely honest and won't do anything that won't be perfect. Thanks DOC you Rock!
Category: reviews
Powered by Crystal Clear Digital Marketing Reviews