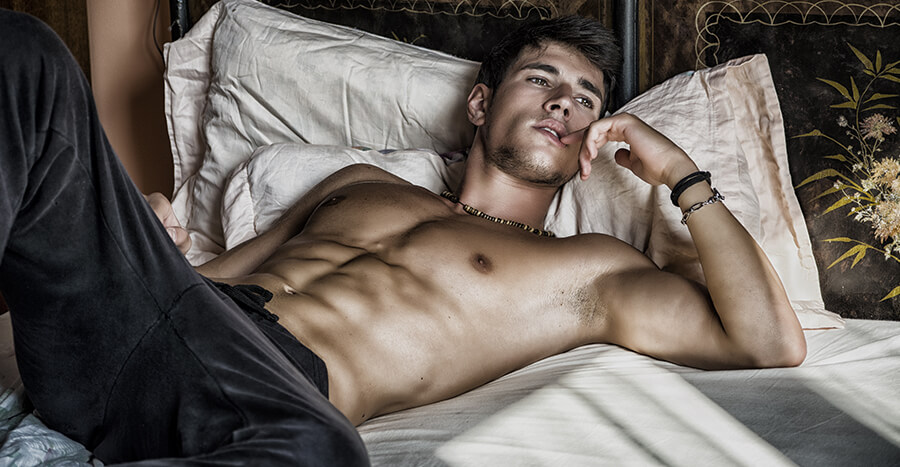 Do you find yourself feeling self-conscious about your size? Are you concerned that your partner isn't as satisfied during sexual intercourse as they could be? One of the most innovative procedures performed by Mark P. Solomon MD is penile enhancement, which can help increase both length and girth.
Dr. Solomon understands the importance of feeling your best. As such, he strives to ensure that each of his penis enlargement procedures provides something unique every patient. If you would like to learn more about this procedure and learn if you may be a candidate, be sure to contact us today to schedule your consultation!
What is penis enlargement surgery?
While many non-surgical solutions out there such as creams, pills, and odd devices may promise increased penile size, there is no data that supports their use. Penis enlargement surgery is comprised of very specialized techniques to enhance penile girth and length. Additionally, Dr. Solomon performs pubic surgery, comprised of lifting skin, stabilization of penile shaft skin and liposuction to achieve a more balanced contour. Scrotal surgery is performed to remove webbing between the scrotum and the penis. Revision procedures are performed to help men who have had unsuccessful surgery performed with fat, injections or implants. Dr. Solomon listens to his patients and helps them to accomplish their goals. Generally, many men have seen an increase of one to two inches in flaccid length and about a 30% increase in girth through these procedures.

As shown above, Dr. Solomon divides the penile suspensory ligament to allow the hidden penis to move out, thus lengthening the penis. To learn more about this procedure, or to see if it is right for you, please contact us at either of our offices in LA or Philadelphia.
How much recovery time will I need to set aside?
All patients who undergo penis enlargement surgery will need to be off their feet for most of the first week after surgery. Typically, men return to work and their normal activities within several weeks. Strenuous activities including work-outs and sex are restricted for at least 4 weeks after surgery. The extent of your procedure will ultimately determine how much downtime you can expect to set aside to ensure a proper recovery. Dr. Solomon will provide you with aftercare instructions after your procedure and help you manage your care closely after your surgery.

Dr. Solomon has been using dermal graft material to add penile girth as shown in the bottom illustration. He is now the first surgeon in the US to offer patients the opportunity to use their own scrotal tissue to wrap around the penis to add girth.
Am I a good candidate for penis enlargement?
If you are interested in increasing your size and girth to not only help your partner achieve greater pleasure but to feel more confident about your body, penis enlargement is an option you may consider. Whether penis enlargement may be right for you will ultimately be determined during your consultation.
Would you like to learn more about this amazing penile enhancement surgery procedure and how it can help you feel incredible about your masculinity? Contact us today and schedule your consultation. Dr. Solomon and his staff are to answer any of your questions. We look forward to hearing from you!
Breast Augmentation
by Dr. Heather
Apr 5,2021
Hello! Ok, let me start by saying that Dr. Solomon is THE BEST. The reason I stand behind 5 stars is simple. I received a breast Augmentation 17 years ago and everything went beyond well. Not only did my breast look fabulous they still look fabulous after 17 years. I just left his offices for my 2nd check up in the past 17 years and they look and feel like they did when they were new. Not only did the check up cost ZERO dollars the but the cander and expertise are priceless. Look no further. Dr. Solomon is extremely honest and won't do anything that won't be perfect. Thanks DOC you Rock!
Category: reviews
Powered by Crystal Clear Digital Marketing Reviews