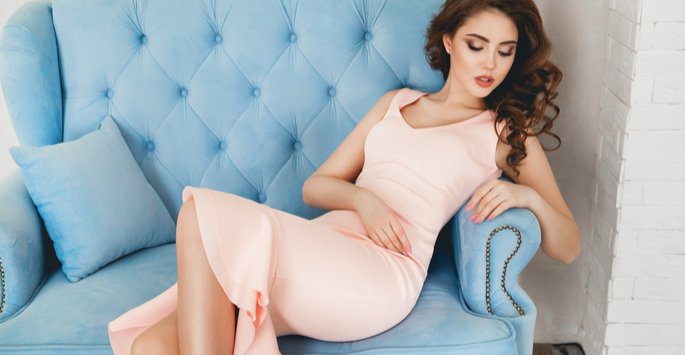 Dr. Mark P. Solomon understands the importance of hymen repair in those women who seek his expertise for this procedure. His compassionate care and consumate surgical skills have helped many women restore their anatomy without compromising their provacy and safety. If you are a woman who is seeking to repair her hymen for personal or religious reasons, this procedure might be the best option for you.
What is the Hymen?
The hymen is an area of a woman's anatomy that is composed of a thin layer of tissue that is responsible for sealing the vaginal region. This sensitive tissue is often partailly or completely disrupted during intercourse, but may also be injured by vigorous physical activities or insertion of a tampon. When this occurs, hymen repair surgery is a reliable, safe, and simple solution for restoring the hymen, or even creating one in those women who may have been born with small hymenal remnants.
What is Hymen Repair / Reconstruction (Hymenoplasty)?
Hymen repair / reconstruction, also known as a hymenoplasty, is a personalized procedure that is designed to effectively restore damaged tissue, or create one in women who may have only a partial hymen from birth. Depending upon a patient's needs, this surgery may be performed under local anesthesia in the office, or in the operating room with sedation or general anesthesia for optimal comfort. The procedure is generally quick with average times lasting about an hour.
During the procedure, the remaining damaged tissue is gently stitched together, allowing the hymen to naturally heal on its own. For women with w deficiency of tissue, local vaginal tissues can be mobilized to add to the hymen repair.
Recovery following the procedure includes normal hygeine. There may be slight bruising in the region. However, pain is generally minimal.
Candidates
Hymenoplasty procedure is the best option for women who are looking to ensure that their hymen tissue is properly intact. For women with damage, or lack of development, and are self-conscious, hymen repair surgery could benefit you.
Contact Us (Philadelphia & Beverly Hills Offices)
Consult with the Best Accredited Plastic Surgeon!
The well-being and overall health of each patient is Dr. Mark P. Solomon's main goal. If you are a woman who is interested in learning more about the benefits of hymen repair surgery (hymenoplasty) and other plastic surgery procedures, request a consultation online or call us at our Philadelphia office at 610-667-7070 to schedule your consultation with our accredited plastic surgeon.
FAQ: Do you have a clinic near me?
We have two (2) clinics available. Book a consultation at any of our clinics near you:
– Beverly Hills, Los Angeles, California (CA)
– Bala, Cynwyd, Philadelphia (PA)
Or request for a consultation online.
Breast Augmentation
by Dr. Heather
Apr 5,2021
Hello! Ok, let me start by saying that Dr. Solomon is THE BEST. The reason I stand behind 5 stars is simple. I received a breast Augmentation 17 years ago and everything went beyond well. Not only did my breast look fabulous they still look fabulous after 17 years. I just left his offices for my 2nd check up in the past 17 years and they look and feel like they did when they were new. Not only did the check up cost ZERO dollars the but the cander and expertise are priceless. Look no further. Dr. Solomon is extremely honest and won't do anything that won't be perfect. Thanks DOC you Rock!
Category: reviews
Powered by Crystal Clear Digital Marketing Reviews