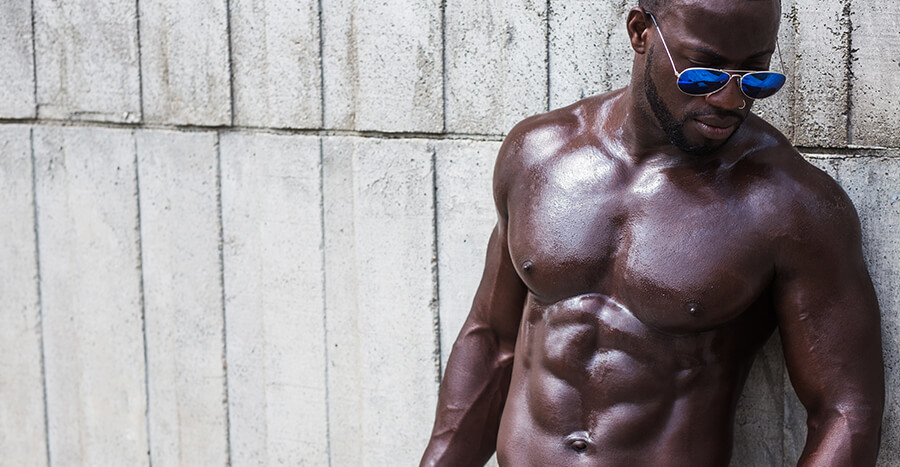 A well defined chest is desirable for any man, but exercise alone may not provide the look he desires. For those men who want improved chest definition, pectoral augmentation may provide the solution they seek. Plastic surgeon Mark P. Solomon MD offers pectoral augmentation to help achieve a more toned, muscular chest that you can feel confident about.
Dr. Solomon and his team understand the importance of feeling your best. As such, we strive to ensure that each of our pectoral augmentation procedures provides something unique to all of our male patients. If you would like to learn more about this procedure and determine if you are a candidate, be sure to contact us today to schedule your consultation. We look forward to hearing from you!
What will my pectoral augmentation procedure be like?
Each of our patients has very specific and distinctive goals in mind. Dr. Solomon plans his approach based on what you would like to accomplish through your pectoral augmentation. When you schedule your consultation, we will discuss with you your medical history as well as expectations for this procedure to get to know you and help determine how we can help define your chest.
Who is an ideal candidate for pectoral augmentation?
Any man who is looking to give his confidence a boost and has struggled with establishing pectoral definition through exercise alone may consider this exciting procedure. Potential patients for pectoral augmentation should:
Not be a smoker
Be in overall good health
Have realistic expectations for the outcome
Dr. Solomon and our team can help you decide whether this procedure may be your key to a defined chest.
What can I expect in terms of recovery?
Patients will be expected to take it easy in the upcoming days following your procedure. Depending on your line of work, it may take around a week or more before you return. Additionally, you will need to refrain from strenuous activities such as lifting weights for 4 weeks. Dr. Solomon will provide you with aftercare instructions following your procedure to ensure an optimal recovery.
Does the idea of a muscular-looking chest appeal to you? Contact us today to schedule your consultation and find out if pectoral augmentation may be your key to looking and feeling your best!
Breast Augmentation
by Dr. Heather
Apr 5,2021
Hello! Ok, let me start by saying that Dr. Solomon is THE BEST. The reason I stand behind 5 stars is simple. I received a breast Augmentation 17 years ago and everything went beyond well. Not only did my breast look fabulous they still look fabulous after 17 years. I just left his offices for my 2nd check up in the past 17 years and they look and feel like they did when they were new. Not only did the check up cost ZERO dollars the but the cander and expertise are priceless. Look no further. Dr. Solomon is extremely honest and won't do anything that won't be perfect. Thanks DOC you Rock!
Category: reviews
Powered by Crystal Clear Digital Marketing Reviews