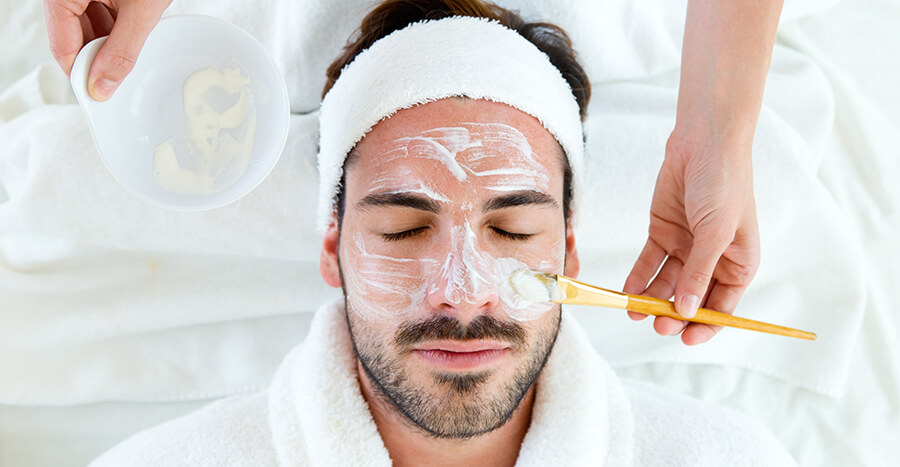 Chemical peels are used to refresh and resurface the skin of the face. They remove fine lines, age spots and freckles that form due to sun damage. Dr. Solomon is highly experienced in the safe use of chemical peels to refresh and restore the youthful appearance of his patients.
Generally, Dr. Solomon performs two types of chemical peels:
Superficial Peels – contain glycolic and pyruvic (fruit) acid
Medium Peels – contains 20-25% TCA (acid used for facial peels)
During the chemical peel procedure, Dr. Solomon will apply a chemical solution to the skin. The action of the acid causes the outer layer of the skin to be 'peeled' off, eventually revealing fresher, newer skin.
Side effects of peels vary; after a superficial peels, patients may experience mild redness, like a sunburn, while a medium peel may result in scabs and redness. Dr. Solomon's patients who undergo a superficial peel can usually return to normal activity within a few days. Patients that elect for a medium peel typically need a recovery time of about one week.
Dr. Solomon's superficial peel patients may need to have the procedure repeated every one to two months. For those patients that have a medium peel, one treatment is usually sufficient. For people that want to look refreshed and rejuvenated without the downtime required with surgery, also consider dermal fillers, BOTOX® Cosmetic, or laser treatments. Dr. Solomon encourages patients to call his office for a customized consultation.
FIND OUT MORE
Are you ready to find out more about chemical peels? Request a consultation online with board-certified plastic surgeon Mark P. Solomon, MD, FACS, or call his Philadelphia office at 610-667-7070 or at 347-922-8882. Dr. Solomon offers package discounts when you combine any of his skin rejuvenation procedures with a plastic surgery procedure.