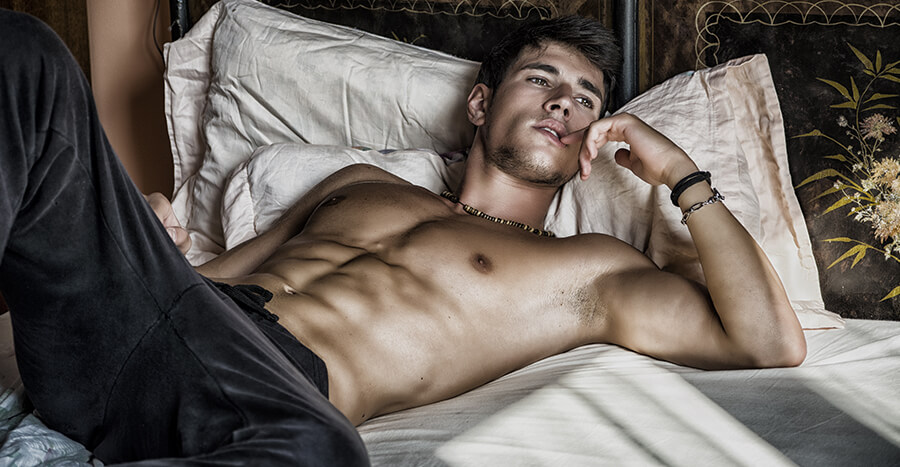 The most common male enhancement procedures and methods of enlarging the penis involve lengthening and widening. These techniques can be performed either as separate operations, together in a single surgery, or in a two-stage process of lengthening followed by a widening procedure six to 12 months later.
Most men are good candidates for penis enlargement surgery to both lengthen and widen the penis. Genital surgery may not be appropriate for men with illnesses such as cancer, diabetes, or HIV.
SUCCESSFUL SURGICAL PENILE ENHANCEMENT, DERMAL GRAFT, PENOPLASTY OPERATION PRICE & RESULTS, PENIS AUGMENTATION PROCEDURES
Lengthening
Approximately one-third to one-half of the penis is inside the body, where it is attached to the undersurface of the pubic bone by suspensory ligaments. These ligaments make the penis arch under the pubic bone. Surgically releasing these ligaments brings more of the penis outside the body, allowing it to protrude further outward on a straighter path and providing more functional length. Click here to view penis enlargement surgery photos in our photo gallery.
To enhance this new length, and to prevent an initial shortening that might occur, patients must use a penile stretching device that contains small weights. Ideally, this is worn a short time before surgery to get the patient used to the sensation of the weights. It must be worn after surgery to prevent scar tissue from pulling the penis back. The device, which contains small weights of varying amounts, can be worn during the day, or at night during sleep. The key is to gradually increase the amount of time the weights are worn each day. This helps the penis heal at its new length and enables the greatest length to gain possible.
Widening
Two successful procedures that widen the penis involve grafting procedures – AlloDerm dermal graft and the dermal fat graft techniques. Dermal fat grafts are usually taken from the patient's buttocks or groin and passed under the penile skin. The grafts are obtained from a scar in the donor incision site. Harvesting of the graft adds time to the length of the operation.
AlloDerm dermal grafts are obtained from a tissue bank prior to surgery. This method eliminates incisions and scaring at the donor site, and reduces the duration of the procedure. The grafts can be stacked on top of one another to give the desired width to the penis. Many men obtain a 30 percent permanent increase in penile circumference from this technique.
Both lengthening and widening the penis through plastic surgery is performed on an outpatient basis, either at a hospital or in a private surgical facility, using a combination of anesthetic techniques that assure a painless surgical experience.
RISKS & RESULTS
While penis enlargement surgery is safe and effective, it is best to have a thorough consultation to learn about the risks involved. Therefore, it is important to consult with an accredited plastic surgeon about the results and possible complications of penile enlargement surgery, which may include bruising, bleeding, swelling, skin incision separation, infection, loss of the erect upward angle of the penis, loss of thickness, detachment of the graft or failure of the graft to take, nerve injury or erectile dysfunction. Further surgery may be needed to correct some of these complications.
Some men may achieve length gains up to two inches in the flaccid state, but the average gain is approximately an inch. With erection, there is usually a slightly smaller length increase. If a large pubic fat pad is present, some penile length may be obtained by significant weight loss (greater than 35 pounds) or by liposuction.
Penis enlargement surgery is permanent; however, some patients develop scar tissue, which somewhat reduces the length. Injections, medication, or topical agents often can remedy the situation. Men who desire additional widening may choose to repeat the procedure.
FIND OUT MORE (Consultation, Cost, Procedures, Risks, & Results)
We have the best male enhancement surgeon, cosmetic and plastic surgery doctor!
If you are interested to know more about the procedure and price for our penis enlargement surgery, penile augmentation, and penoplasty operation, request a consultation online with board-certified plastic surgeon Mark P. Solomon, MD, FACS, or call his Philadelphia office at 610-667-7070.
You can also consult our doctor for other male aesthetic and cosmetic surgical enhancement procedures, and inquire about the costs.
FAQ: Do you have clinics near me?
We have two (2) clinics available in the USA. Book a consultation at any of our clinics near you:
– Beverly Hills, Los Angeles (LA), California (CA)
– Bala, Cynwyd, Philadelphia (PA)
Or request for a consultation online.
Breast Augmentation
by Dr. Heather
Apr 5,2021
Hello! Ok, let me start by saying that Dr. Solomon is THE BEST. The reason I stand behind 5 stars is simple. I received a breast Augmentation 17 years ago and everything went beyond well. Not only did my breast look fabulous they still look fabulous after 17 years. I just left his offices for my 2nd check up in the past 17 years and they look and feel like they did when they were new. Not only did the check up cost ZERO dollars the but the cander and expertise are priceless. Look no further. Dr. Solomon is extremely honest and won't do anything that won't be perfect. Thanks DOC you Rock!
Category: reviews
Powered by Crystal Clear Digital Marketing Reviews